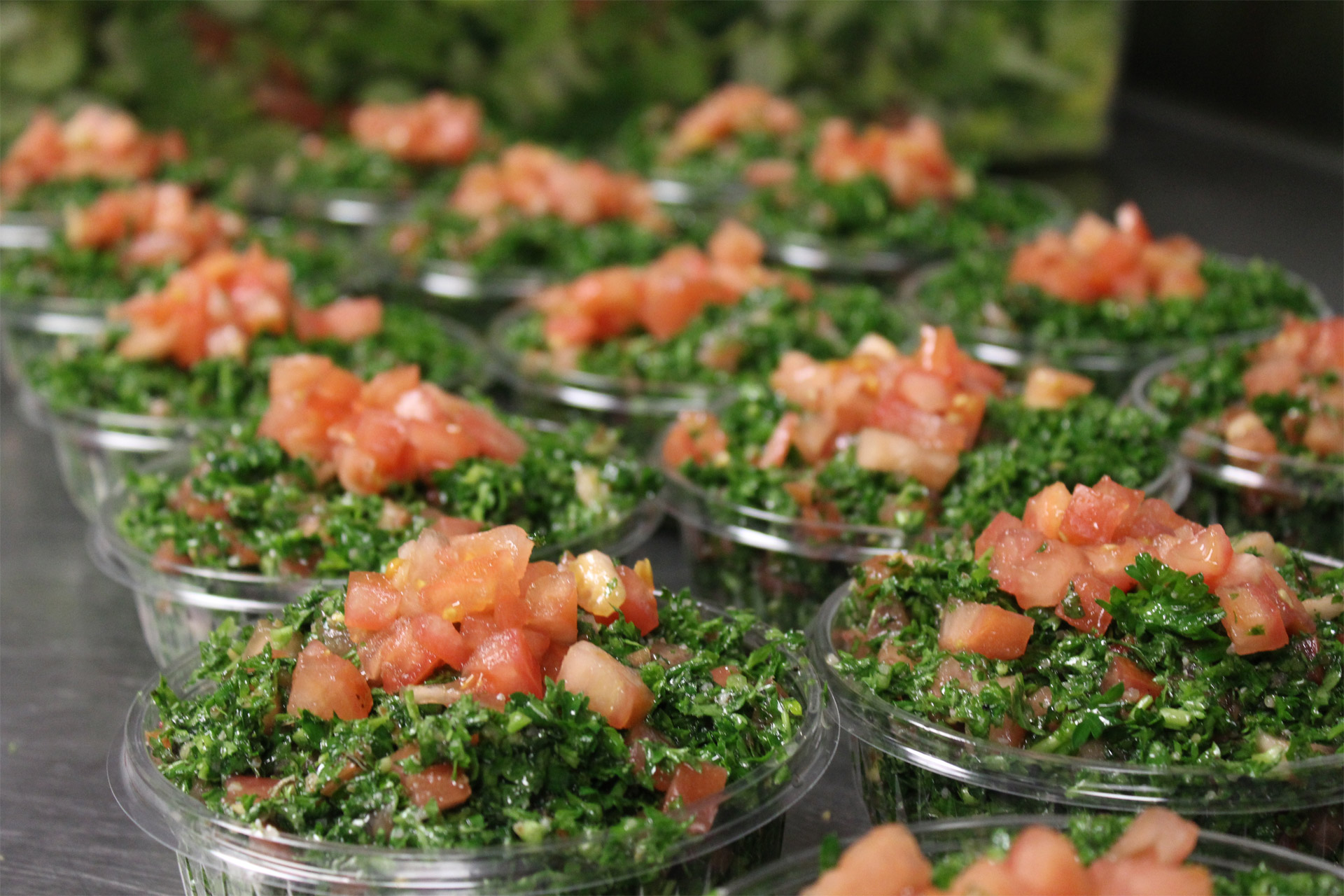 Tabbouleh and Fattoush Recipes
If you've dined with us at Sidon Lebanese Grille and Bakery, you may have sampled our delicious Tabbouleh and Fattoush. These two iconic Lebanese dishes are some of the most popular choices at our restaurant. Our guests in the Toledo, Ohio area return time and time again to enjoy both of these delicious salads. Our customers have asked us countless times to share both of these recipes, and now you'll be able to prepare authentic Tabbouleh and Fattoush from the comfort of your home. By following these easy recipes, it will be easier than ever to enjoy delicious Lebanese food!
Tickle Your Taste Buds with Tabbouleh
Tabbouleh is a well-loved Lebanese classic with massive popularity around the world. Bulgur wheat gives it a delightful, interesting texture. This heart-healthy dish is easy to make, and contains plenty of fiber and minerals. You've enjoyed this tasty dish at Sidon Lebanese Grille and Bakery, and now you'll be able to prepare our authentic Tabbouleh recipe whenever you get a craving for Middle Eastern food!
Ingredients:
1/3 cup bulghar wheat (fine, #1)
2 cups tomatoes, diced small
2 cup curly parsley, finely chopped
1/2 cup lemon juice
1/2 cup olive oil
½ cup mint, chopped
Salt and black pepper, to taste
In a large bowl, combine the bulgur wheat, lemon juice, olive oil, salt, pepper. Let the dish rest for 10-15 minutes to allow the bulghar wheat to soak.
After the dish has rested, add the tomatoes, parsley and mint. Mix well and add more salt to taste if desired. Serve the Tabbouleh to your guests, garnished with lettuce leaves and chopped tomatoes. Serves 4-6 people.

Start Your Meal Off Right with Zesty, Crisp Fattoush
One bite of our zesty Fattoush recipe will carry your taste buds off to the Middle East. This popular Lebanese dish combines crunchy pita strips with fresh parsley and mint. It can be served for all types of occasions, from a fancy dinner party to a casual family supper.
Ingredients:
2 Romaine lettuce heads, finely chopped
1/2 cup parsley, chopped
3 Roma tomatoes, diced small
2 English cucumber, diced
1 green pepper, diced
4 radishes, diced
1 loaf pita bread, torn into small squares
6 tablespoons extra virgin olive oil
2 1/2 tablespoons lemon juice
2 cloves garlic, mashed
½ cup mint, chopped
Salt, to taste
Pepper, to taste

In a large salad bowl, combine the lettuce, parsley, tomatoes, cucumbers, peppers, radishes and mix well.
Toast the pita squares in toaster oven for a few minutes, or until toasted.
Make dressing by mixing olive oil, lemon juice, garlic and mint. Pour onto salad mixture and add salt and pepper to taste. Top with the toasted pita chips and serve.
Preparing Delicious Lebanese Food is Easy
At Sidon Lebanese Grille and Bakery, we're happy to share our love for cooking with our customers. Keep checking back for more authentic Lebanese recipes to satisfy your cravings. If you need a break from the kitchen, come to our restaurant and let us do the cooking. At Sidon Lebanese Grille and Bakery, you're welcome any time!