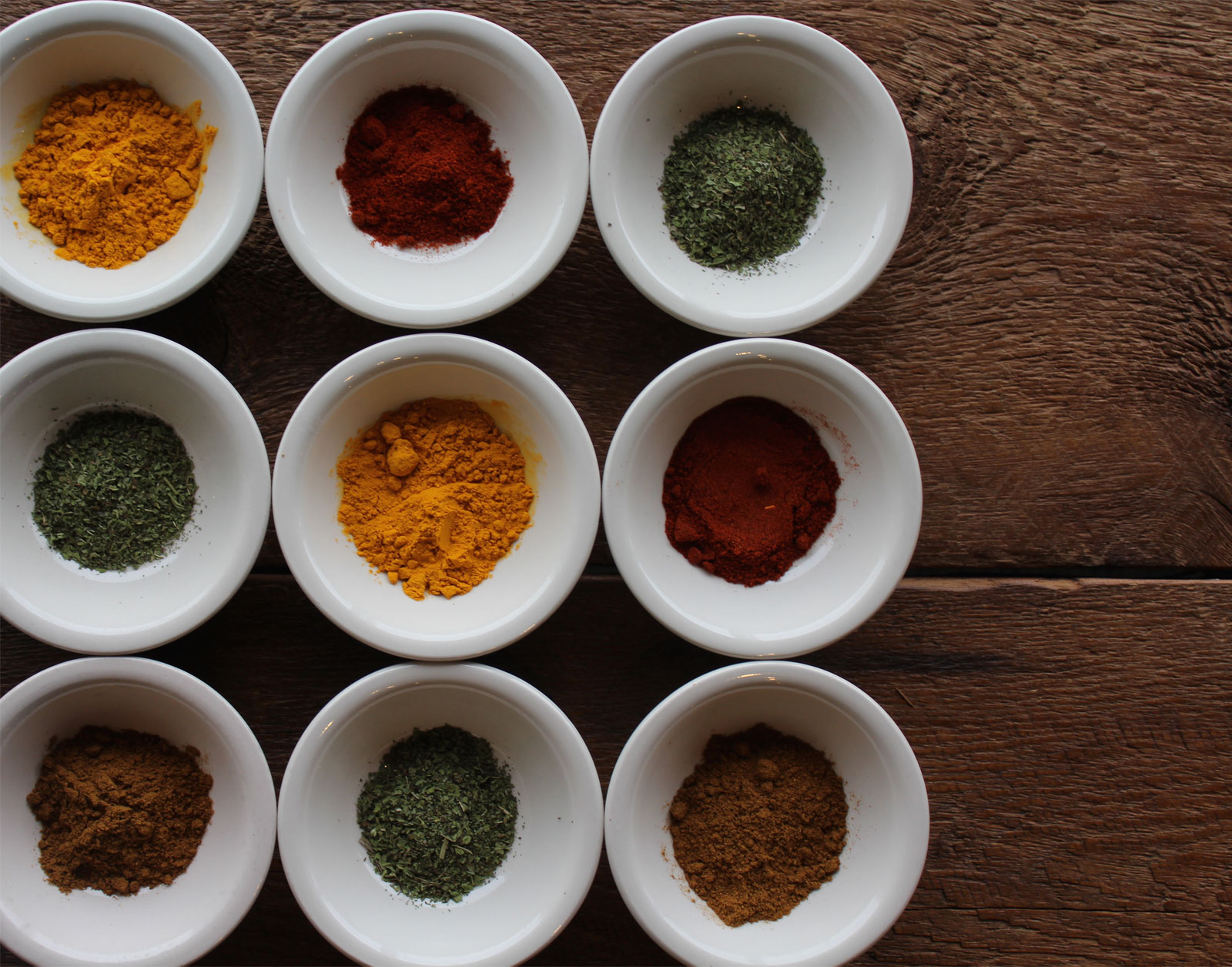 Mediterranean Spices
Mediterranean spices are known around the world for their unparalleled flavor and health benefits. So it's no surprise that at Sidon Lebanese Grille and Bakery, we use Mediterranean spices in almost all our dishes. We know that there's nothing like cumin to bring out the taste of an appetizer, or coriander to add some tantalizing flavor to the main course. Today, we're going to round up all our favorite Mediterranean spices, as well as give you a run-down of the uses and benefits of each one. All of the spices mentioned can be found next door at Middle East Market!
Take a Stand for your Health with Turmeric
Turmeric boasts numerous health benefits and has long been regarded as a spice with medicinal advantages, with anti-inflammatory and antioxidant properties. It's also been shown to lower the risk of heart disease, prevent cancer and Alzheimer's disease. Generations have also used turmeric for beauty purposes, to help improve the appearance of scarring and wounds. Turmeric is found in many of our dishes, including our yellow rice, lentil soup and homemade specials!
Black Pepper: A Classic for a Reason
Black pepper is one of the most common spices in America and the world. However, that doesn't mean you should take this versatile spice for granted! It's known to aid in digestion, as well as improve respiratory function. Some claim that it helps with weight loss as well. We frequently use black pepper to spice up our kabobs, since it pairs extremely well with lamb, chicken, and beef. Black pepper goes well with almost any savory food, as long as you don't mind a little kick.
Make Your Taste Buds Tingle with Parsley
There's nothing like fresh, flavorful parsley to add life to any dish. Parsley is a source of important antioxidants and essential oils, and is also known to improve digestion. It's also a diuretic, and will help to improve kidney function and decrease bloating. At Sidon Lebanese Grille and Bakery, our favorite way to use parsley is in our classic tabbouleh salad. We love adding it to our kabobs for some extra flavor as well!
Spice Up Your Life with Cumin
Cumin is a Lebanese staple that finds its way into many of our recipes. Aside from adding unparalleled flavor to many different foods, this delectable spice is said to boost immunity. It's also known to improve digestion and treat insomnia. Cumin pairs extremely well with lentils, and it's also a main ingredient in our tasty falafel. If you come across cumin in the spice section of your local grocery store, you'll be sure to love it as much as we do!
Spice Up Your Life at Sidon Lebanese Grille and Bakery
We hope you'll enjoy these classic Mediterranean spices as much as we do. It's exciting to experiment with spices in the comfort of your own kitchen, but don't forget to come down to Sidon Lebanese Grille and Bakery for a taste of all these classic Mediterranean staples! Whether you're craving a spicy, peppery kebab or a crisp, cool dish of tabbouleh, we know exactly how to spice up your life!